Black Walnut Cafe is the successful regional chain that was founded in the Woodlands. Currently under the Black Forest Ventures umbrella, it has the same ownership at The Kitchen and Tris.
Recently, we've seen a very positive trend with the new menu items being rolled out. Black Walnut always had better-than average food in a modern, family-friendly setting, but we've noticed the quality and creativity of the cuisine shifting higher, and helping distance the restaurant from its competitors.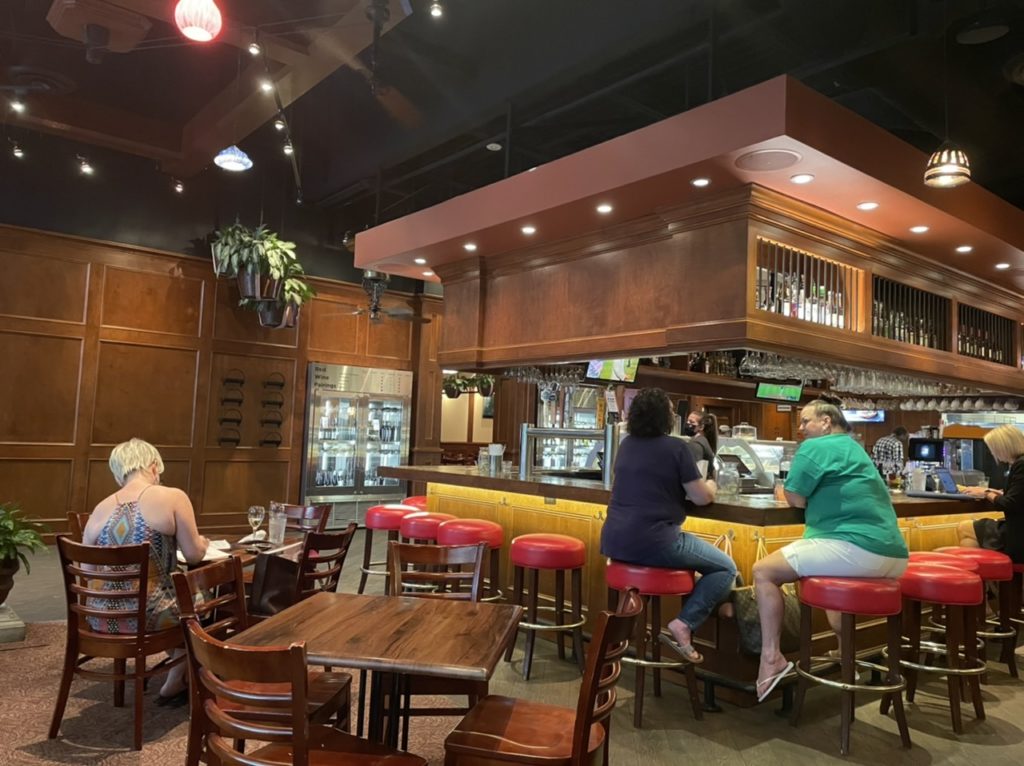 Is the trend continuing? We recently tasted two of their new signature entrees and one new starter. How did they measure up?
Petite Meatballs
Black Walnut combines Wagyu with South Texas Antelope, and dresses it with basil pesto and tomato sauce… both house made. The result is a rich, soulful, and shareable starter that may be the best meatball dish in the Woodlands.
Mediterranean Chicken
Grilled chicken breast is married with artichokes, Kalamata olives, garlic mashed potatoes, baby spinach, and more. It's a successful union; nuanced, balanced hits of savory, salty, tangy, and garlicky combine into a cravable whole. Each bite is a new surprise, and one we're looking forward to experiencing again.

Blackened Mahi Mahi
The flavors of New Orleans come to the Black Walnut in this bold, flavorful dish. A thick steak of this popular fish is seasoned and blackened, and the heat is moderated by the nutty, al dente black rice, the earthy wilted greens, and the tang of sun dried tomatoes. This is a $40 entree all over town; it's less than half that here… an incredible value.

To say we were pleased with these new dishes is an understatement. The creativity, quality, and execution of the Black Walnut kitchen has them punching significantly above their price point. We never expected to see exotic ingredients like antelope and black rice at Black Walnut, but we're very happy they took the risk and created such impressive dishes. We can't wait to see what's next.
A broad array of modern comfort food in a sleek setting
American (New), American (Traditional), Burgers, Sandwiches, and Tacos | Outside the Bubble: Conroe and Research East
Brunch, Full Bar, Good Desserts, Happy Hour, HRW2022, HRW2023, Outdoor Dining, and Private Room
9000 New Trails Drive | The Woodlands 77381
Also at the Conroe Airport
281-362-1678 | Map | Website | Details
$$