The Woodland Mall food court will be home to two new dining options later in 2022. The food court lost several businesses during the COVID pandemic, and the spaces have been vacant for months.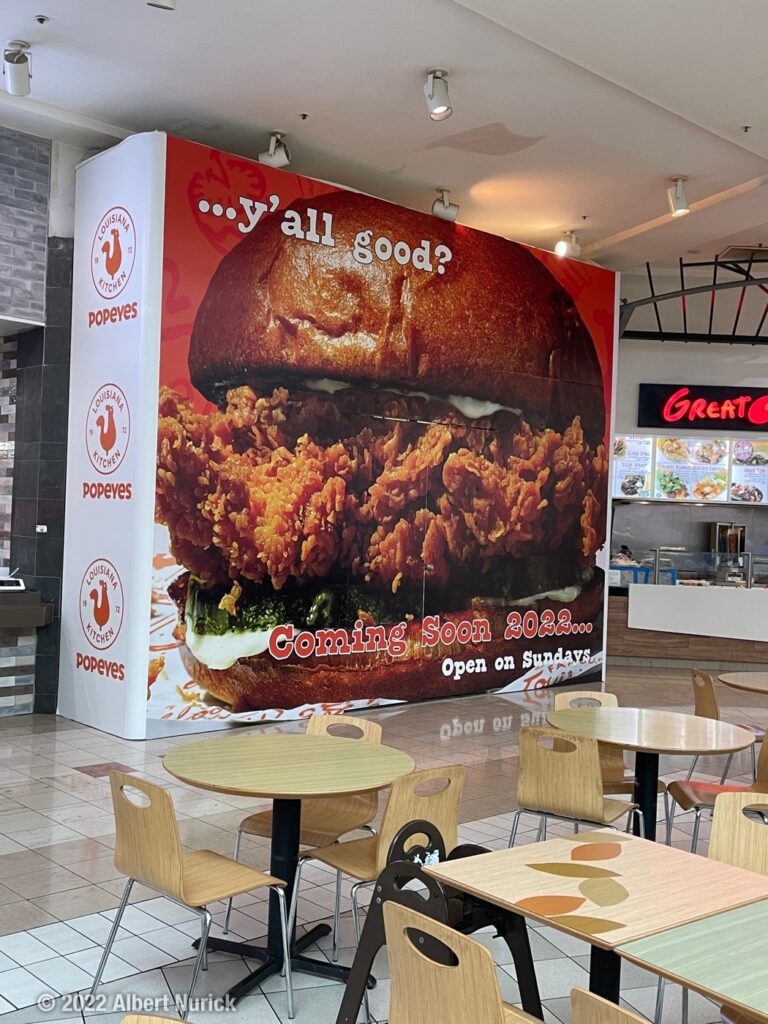 Local favorite Popeyes has staked out their spot in the Woodlands Mall Food Court. They've even fired a warning shot at competitor Chick-fil-a, noting that they'll be open on Sunday, when the rival chicken chain is closed. Started 50 years ago in New Orleans, the Popeyes chain has grown nationwide.
Newcomer Urban Bricks Kitchen will also be appearing in the food court. Known for their pizza, pasta, and salads, Urban Bricks Kitchen follows the new model of allowing unlimited toppings for a fixed price. They began in San Antonio in 2015, and have locations around Texas.