DR Delicacy, the creators of The Truffle Masters, held their ode to caviar, La Nuit du Caviar, on October 3, at the Astorian in Houston. This black tie optional event drew 350 VIP guests. The assembled guests enjoyed champagne, vodka, fine wines, ice cream, and a macaron bar, plus sweet-and-savory bites imaged by Eculent Executive Chef David Skinner. Chef Austin Simmons was in attendance with his iconic Truffle Grilled Cheese, which was quick to be scooped up by discerning foodies.
The star of the show was the caviar competition, where over 15 of Houston's top chefs created dishes with this luxurious delicacy. Guests voted for their favorite, and at the end there could be only one.
The winner was Chef Jassi Bindra of Amrina (in the Woodlands), who presented the best bite of the evening.
Below are some images from the glittery event. (Tap or click any picture for a larger version.)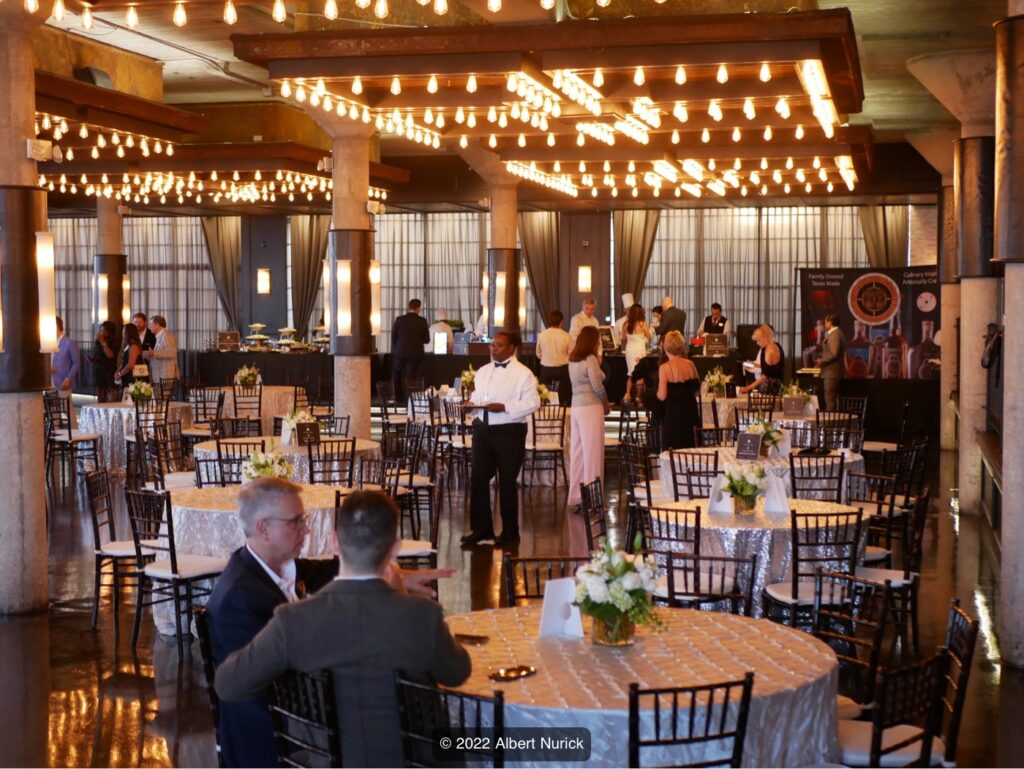 Indian cuisine meets French technique at this luxe location near the waterway
Indian | Waterway
Brunch, Family-Run Small Business, Full Bar, Good Desserts, Good for Vegetarians, Happy Hour, HRW2023, Late Night, Live Music, Outdoor Dining, Private Room, Romantic, and Upscale
3 Waterway Square Pl #100 | The Woodlands 77380
| Map | Website | Review | Details
$$$ and $$$$