Updated July 2021. Originally published in 2021.)
Notable craft BBQ in a cozy backyard spot near the Woodlands
There's a new rising star on the north side craft BBQ scene, and their name is 3rd Coast BBQ. Pitmaster Troy Mulligan is a Houston native, and has mastered his art after driving around Texas and sampling 'Q from dozens of the state's top pits. His dedication and research is paying dividends: The centerpiece is superb brisket; remarkably moist, beautifully rendered, and with a cravable bark created by his top secret rub. Other proteins aren't shortchanged; the pork ribs are savory masterpieces, with a plucky texture and effortless pull from the bone. Sausage should't be overlooked; Troy makes an outstanding boudin, with perhaps the best meat/rice balance that we've come across. For those eating lighter, turkey is beautifully smoky and tender. Attention to detail shows in the sides (all made in-house, don't miss the gently spicy street corn or the excellent buns and breads (all Slow Dough, the local baking wizards.) Open Thursday through Sunday, and they're typically sold out by 4pm.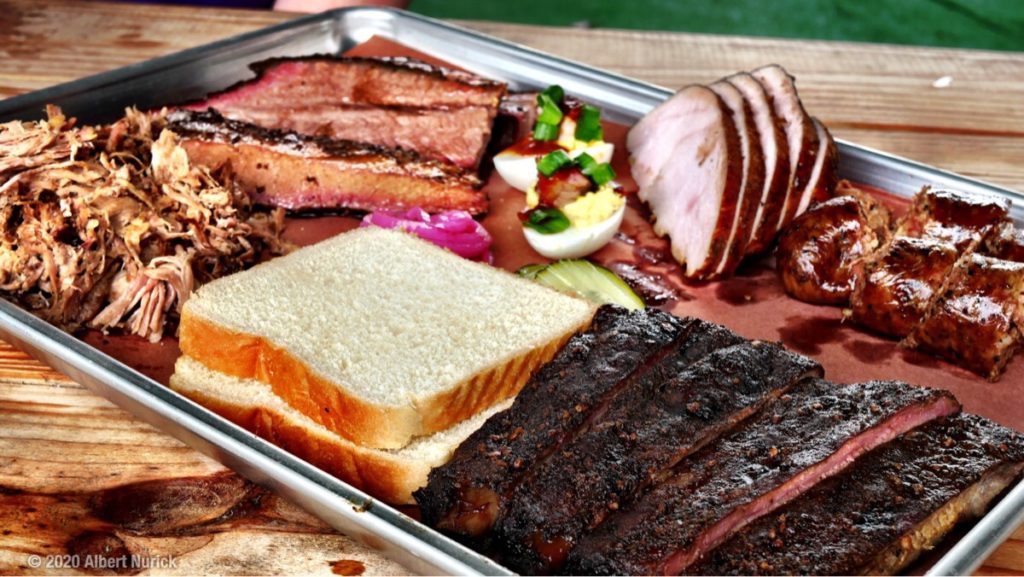 $$ | BBQ
Outdoor Dining
25219 Oakhurst Dr | Spring 77386
713-545-0718 | Map
Full Info | Website
Airy sports bar with surprisingly good food
Rayford Road gets a cool new sports bar with the opening of Buffalo Run. The open, airy room features tall ceilings, lots of TVs, and no smoking or vaping. Food surprises; the experienced chef turns out superb buffalo wings, big sandwiches and burgers, and terrific NY strip steak. Buffalo Bills fans congregate here during their games; it's a little bit of upstate New York in the Woodlands Area.
$ and $$ | American and Burgers
Happy Hour and Outdoor Dining
440 Rayford Road #115 | Spring 77386
832-813-8619 | Map
Full Info
Chef-crafted burgers from a military-themed food truck
We love chefs who love great burgers. Chef Kelly McDonald has sharpened his skills creating large, satisfying burgers from coast to coast (and beyond, in Hawaii) and now he's brought his bold vision of what makes a great burger to the Woodlands area. His approach is modular: You start with a solid basic burger, and pick from a curated list of well priced, fresh toppings. Cheese lovers rejoice; Chef Kelly is a kindred spirit. The tightly edited menu eases beyond burgers with a unique spin on a cheesesteak sandwich, and some tempting hash brown-based entrees that we're dying to return and try. The kitchy military setting outside the truck adds to the fun; the chef assures us that the grenades won't go off… unless you try to sneak off with a menu.
$ and $$ | Burgers
Outdoor Dining
1622 Rayford Rd | Spring 77386
808-494-7597 | Map
Full Info | Website
Chef-prepared seafood in a modern strip-center location
Rayford Road isn't a haven for affordable, upscale food, but Off The Hook Seafood is doing its best to change that. Owner Alex Abdulwahab has created a comfortable, casual setting that delights foodies with seafood that goes far beyond the typical fried baskets… although those are present, and very well executed. From the gigantic Nashville Fried Fish Sandwich to the sublime Fried Calimari, with its light breading and cravable sauce, The kitchen demonstrates strong expertise with the fryer. The other dishes are even more delightful; a light, tangy seafood salad had us craving one more bite, the Tuna Poke po boy was another highlight. An entree of Monkfish and mushrooms shows a gift for complex, layered sauces, at a stunningly affordable price. We were even pleasantly surprised by the chef's excellent cheeseburger, something we wouldn't expect from a seafood spot.
Woodlands Area Foodies looking for great seafood need to put Off The Hook Seafood on their short list.
$$ | Burgers and Seafood
Catering, Happy Hour, and Outdoor Dining
2222 Rayford Rd Suite 105 | Spring 77386
Across Rayford from Kroger
346-331-2893 | Map
Full Info | Website | Menu | Order Online
Sophisticated Indian cuisine in a cozy family-run setting
Discerning foodies looking for a great Indian restaurant now have a solid local destination. Palette Indian Kitchen creates remarkably complex, subtly spiced dishes that will please the most demanding palate. From the scrumptious Chicken Popsicles, with their lush garlic lemon creme sauce, to the savory Lamb Seekh Kabob, boldly aromatic, herbal, moist and incredibly flavorful, there is a lot to love on the expansive menu. Surprises abound; we were tickled by the gently sweet Peshwari Naan (baked in the tandoori oven with coconut, nuts, and hints of cherry) and the Goan Shrimp Curry, a subtle curry with plump, beautifully cooked shrimp and layer upon layer of flavor. Don't let the casual strip-center location fool you; this is a serious kitchen with serious food.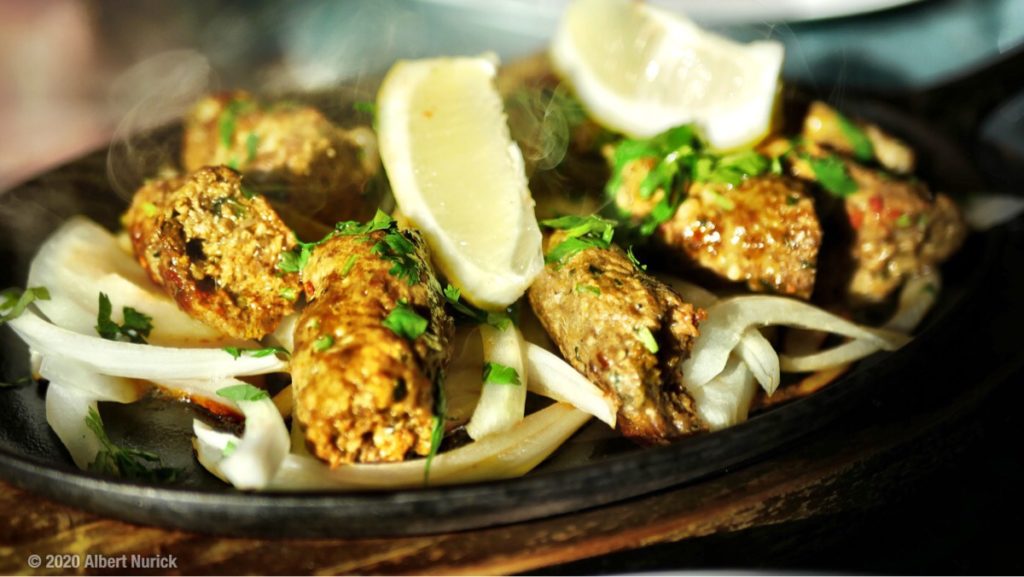 $$ | Indian
Outdoor Dining and Private Room
3559 Rayford Rd Suite 200 | Spring 77386
281-362-5999 | Map
Full Info | Website | Order Online
Restaurant Listings