A well priced, elevated spin on traditional southern favorites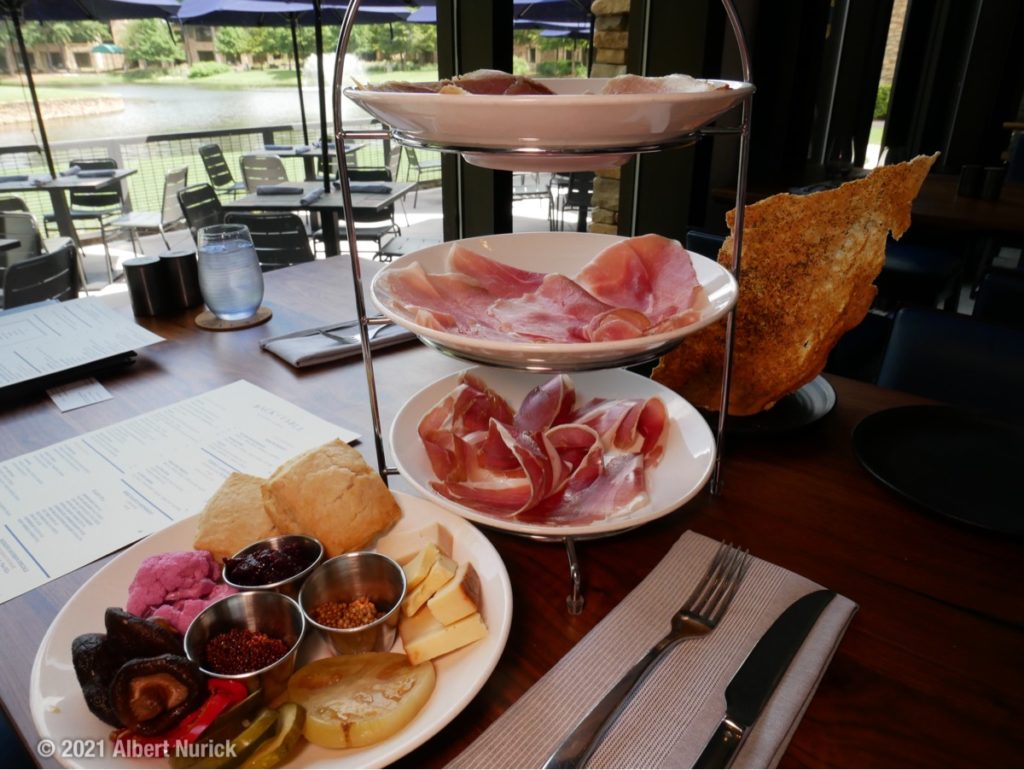 American (New), Brunch, Burgers, and Charcuterie | $$ and $$$
Awards
🥈 Recommended Burger
Capsule Review
One of the Woodlands most scenic dining rooms has gotten a new concept and a total makeover. Back Table rises from the ashes of the late, lamented Robard's at the Woodlands Resort, and has done so with an entirely new Southern American concept. The beautiful room feels far more casual; the private board room is now a game room for families to enjoy. The beautiful view is thankfully unchanged, and a second patio has been added with a waterfront view to the green.
The food is a modern take on southern classics. Distinctly American charcuterie (think country ham instead of salumi), all-American burgers, and a variety of southern favorites are on the menu. Lots of impressive preparations and high end ingredients, but thoughtfully curated to keep prices moderate. We were taken by the large, delicious chicken sandwich, the soulful gumbo, and the aforementioned burger. We're looking forward to exploring the dinner menu on our next visit. Service was friendly, informed, and very professional.
About their Burgers
Chef David's burger at Back Table is decidedly un-chef-y, and we heartily approve. A hand ground patty of Certified Angus beef is topped with American cheese, shredded lettuce and fresh veggies, and placed on a high quality sesame seed bun. The devil is in the details, and thoughtful execution and high quality versions of classic ingredients comes together to create a very good burger. This is a great rendition of the kind of burgers you grew up eating, or imagine you did.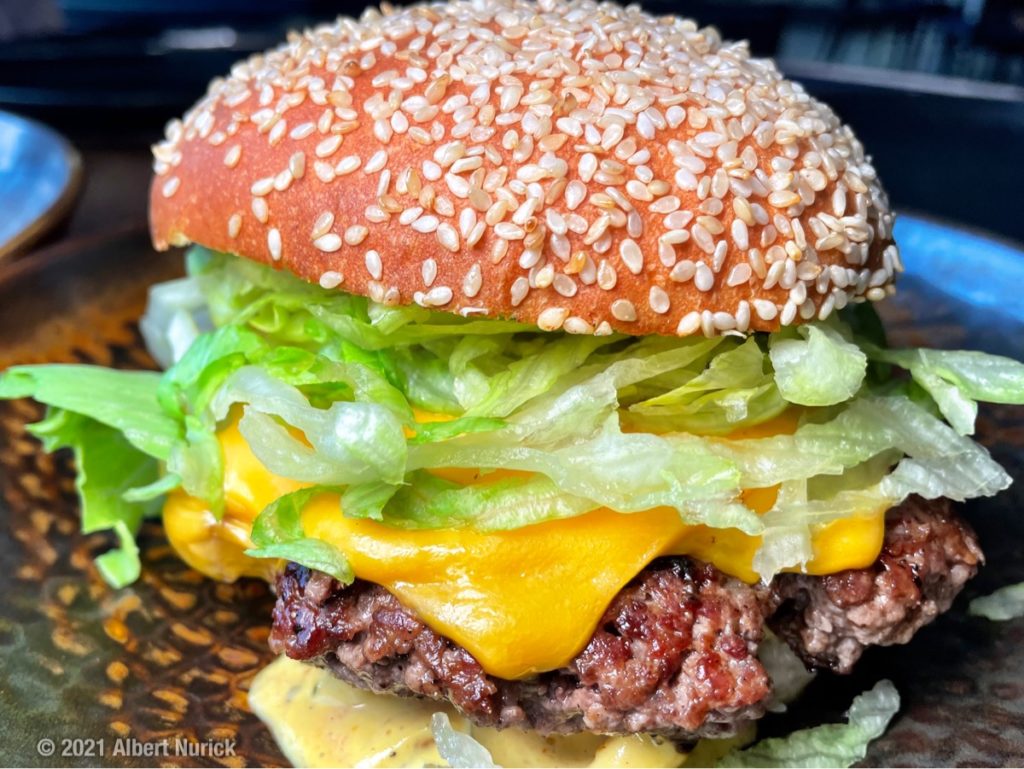 About Happy Hour
The scenic bar at Back Table opens on to an expansive patio featuring covered seating, a fire pit, and lots of trees. It's a great place to meet friends for happy hour, and the talented bar turns out craft cocktails alongside a great selection of wine by the glass (and bottle, of course) and craft beers.
Key Features
Full Bar
Happy Hour
HRW2022
Live Music
Outdoor Dining
Private Room
Scenic View
Upscale

Location
2301 N Millbend Dr | The Woodands 77380 | Map
281-364-6400
Service
✔
Dine In
✔
Carry Out
✘
Delivery

Chef: David Morris