Are you looking for the best Indian food in the Woodlands? We've assembled a guide to the restaurants that serve the best we've found in the Woodlands area.
Our criteria is simple: Who makes the most delicious Indian dishes? Our guide is based around the Woodlands, but we'll venture outside the immediate area if a burger is worth the drive… and we found some that are.
In each section, restaurants are listed in alphabetical order; they are not ranked within the section.
(Updated May 2022. Originally published in 2021.)
The Best
The best Indian food in the Woodlands area, in alphabetical order
Sophisticated Indian cuisine in a cozy family-run setting
🌟🌟 — Among the best restaurants in the Woodlands area.
🥇 Best Indian
Discerning foodies looking for a great Indian restaurant now have a solid local destination. Palette Indian Kitchen creates remarkably complex, subtly spiced dishes that will please the most demanding palate. From the scrumptious Chicken Popsicles, with their lush garlic lemon creme sauce, to the savory Lamb Seekh Kabob, boldly aromatic, herbal, moist and incredibly flavorful, there is a lot to love on the expansive menu. Surprises abound; we were tickled by the gently sweet Peshwari Naan (baked in the tandoori oven with coconut, nuts, and hints of cherry) and the Goan Shrimp Curry, a subtle curry with plump, beautifully cooked shrimp and layer upon layer of flavor. Don't let the casual strip-center location fool you; this is a serious kitchen with serious food.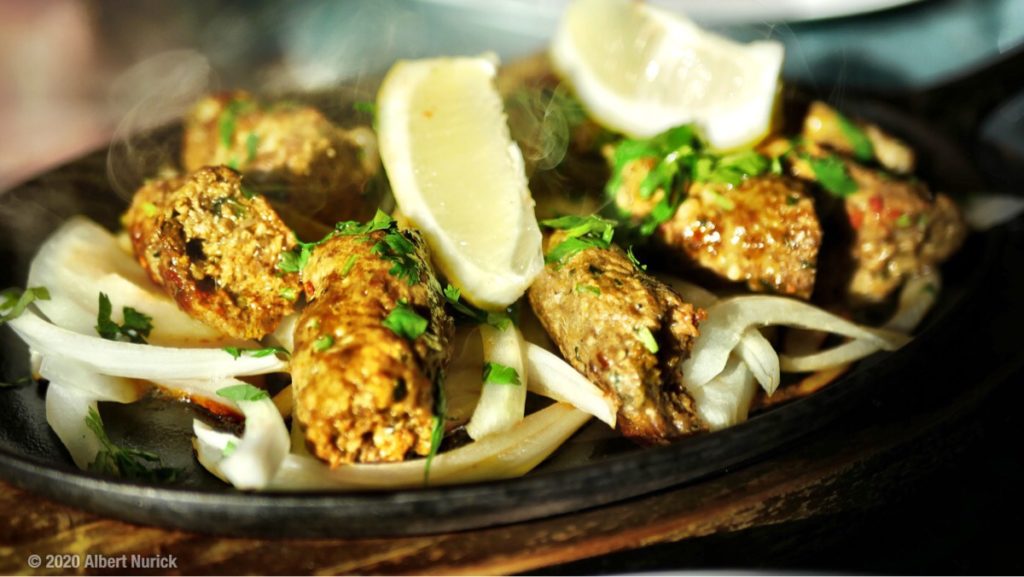 $$ | Indian
Family-Run Small Business, Good for Vegetarians, Outdoor Dining, and Private Room
3559 Rayford Rd Suite 200 | Spring 77386
281-362-5999 | Map
Full Info | Website | Order Online
Recommended
Recommended Indian food in the Woodlands area, in alphabetical order
Traditional Indian cuisine in a strip mall setting
🥈 Recommended Indian
Hyderabad House is the Woodlands outpost of the successful local Indian chain. It brings a variety of traditional Indian dishes, including biryani, curries, and popular lunch and dinner buffets (check for availability.) Thalis are also a draw; these Indian sampler platters are a great introduction to the cuisine for beginners. Friendly service.
$$ | Indian
Good for Vegetarians
407 Sawdust Road | Spring 77380
In Woodwinds Center
281-203-5020 | Map
Website
Traditional Indian cuisine, Indian fast food, and more
🥈 Recommended Indian
Namaste offers solid versions of all your favorite traditional Indian dishes. From Chicken Tikka Masala to Saag Paneer to Naan. Namaste specializes in chaat (Indian Fast food) while also dabbling in some southern Indian dishes and fusion foods, which combine more than one type of cuisine. They have an extensive Indochinese offering, too.
$$ | Indian
Family-Run Small Business and Good for Vegetarians
202 Sawdust Rd Suite 115 | Spring 77380
832-299-6476 | Map
Website
Restaurant Listings