Serious chef-driven comfort food in a fast casual setting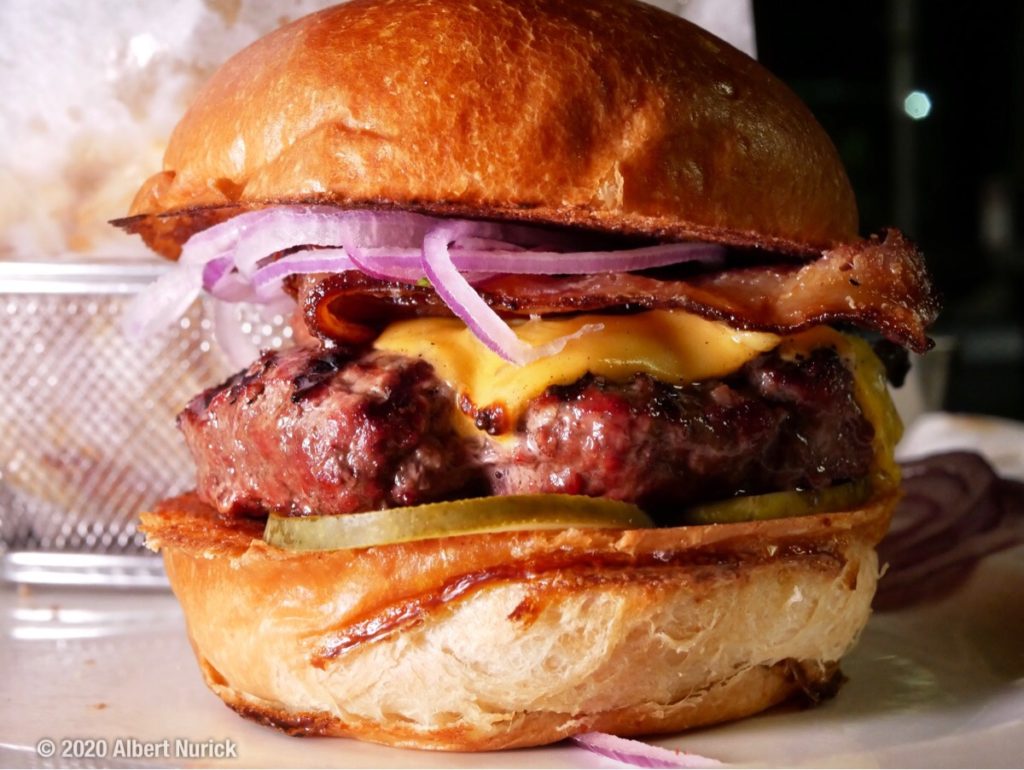 🌟🌟 — Among the best restaurants in the Woodlands area.
🥇 Best American (New)
🥇 Best American (Traditional)
🥇 Best Brunch
🥇 Best Sandwiches
🥈 Recommended Burger
Capsule Review
Fast casual meets upscale cuisine at The Kitchen, the laid-back cousin of the award-winning Tris. Don't let the counter service fool you; Chef Austin Simmons has created a serious menu full of creative dishes. We're especially fond of the Greek Chicken and the new Steak Salad. Burgerphiles love the Kitchen as well; Chef Austin knows his burgers. Wine drinkers rejoice… the Kitchen sells wine at retail prices (not restaurant prices) so you can get a great bottle for as little as $10. Carefully curated craft beer selection. Service surprises for fast casual, GM Austen Goodwin and his team are raising the bar in this segment.
(Formerly Hubbell & Hudson Kitchen)
About their Burgers
When Chef Austin Simmons focuses his tremendous talents on a burger, the result does not disappoint. There are burgers sure to please any burgerphile, and healthy choices for the poor souls who aren't in the mood for a burger.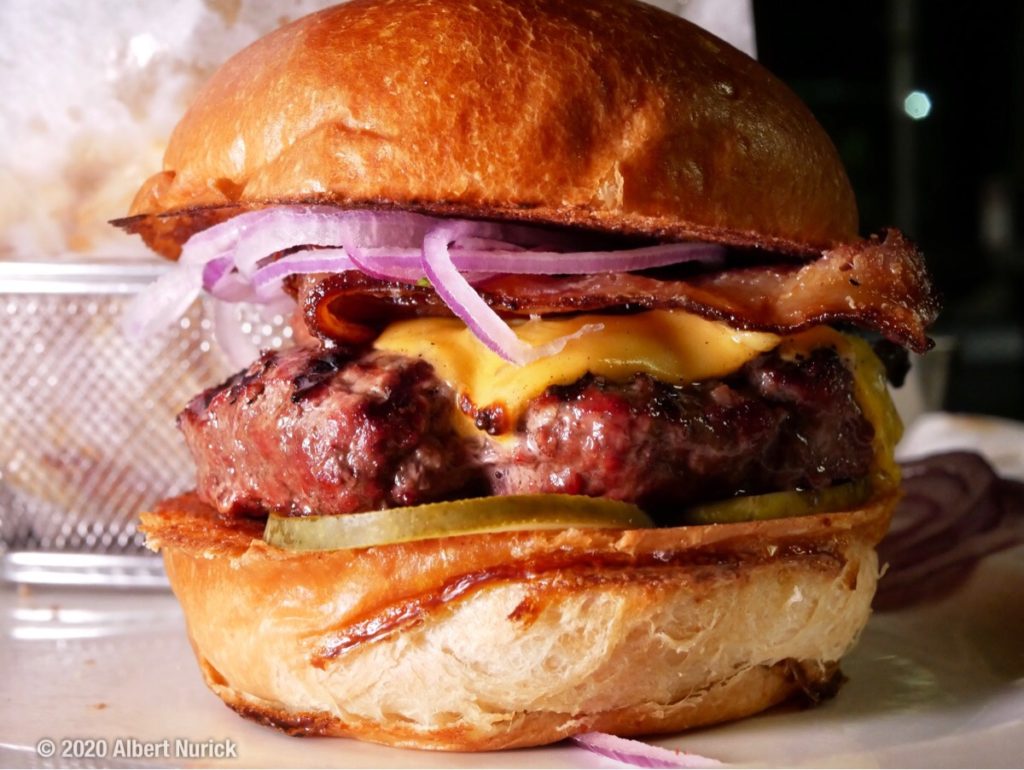 About Brunch
The Kitchen offers one of our favorite brunches in town. A full slate of chef-created options go well beyond the typical. Highlights include the utterly addictive Cinnamon Roll Pancakes (cinnamon pancakes, cream cheese icing, whipped maple syrup), the titanic Texas Breakfast, and the utterly decadent Bananas Foster French Toast. Expansive selection of breakfast and lunch options, including plenty of gluten-free and keto choices. Plenty of outdoor seating, included a heated covered patio.
About Happy Hour
The Kitchen has a solid slate of Happy Hour offerings. Great prices on appetizers ($3-$7, including the superb Vietnamese Chicken Wings, the lush Truffle Mac & Cheese Gratin, and the impressive Onion Ring Tower), superb burgers and sandwiches, and even a handful of healthy options join well priced beer and wine ($3/glass options, even a very special $8 bottle). The result is outstanding food and drink at remarkable prices. You'd expect no less from Chef Austin Simmons and GM Austen Goodwin.
Key Features
Brunch
Good Desserts
Happy Hour
Outdoor Dining

The Details
$$ | American (New), American (Traditional), Brunch, Burgers, Salads, and Sandwiches
4526 Research Forest Dr | The Woodlands 77381
281-203-5650
Map | Website | Menu | Order Online
Review
Service
✔
Dine In
✔
Carry Out
✔
Delivery (Favor)
Observations by WAF Members
| | |
| --- | --- |
| Yes | Visited by WAF Member? |
| Yes | Social Distancing? |
| Yes with Timed Disinfectant | Tables Sanitized? |
| All | Staff in Masks? |
| Yes | Door Monitor? |
| Yes | Sanitizer/Handwashing Stations? |
| | Sanitation log checked by manager hourly. |
Take sanitation survey

Chef: Austin Simmons
GM: Austen Goodwin