This cozy downtown Conroe bakery is popular with locals for lunch, dinner, and pastries.
We'd been hearing rumblings about a cozy little bakery downtown in Conroe, with the adorable name of Flour-ish. A recent meeting found us in the area, and we stopped in for lunch. The courthouse square was hopping, and we parked a couple of blocks away, enjoying the walk on a beautiful spring day. Entering into the restaurant, we were greeted by a space that was clean, cozy, and inviting.
After a brief wait, we ordered at the counter, and found a table. In about 15 minutes our sandwiches arrived.
First up was a bit of Thanksgiving in March. The Turkey-Cranberry sandwich featured a surprising schmear of pimento cheese which played a zingy counterpoint to the sweet cranberry.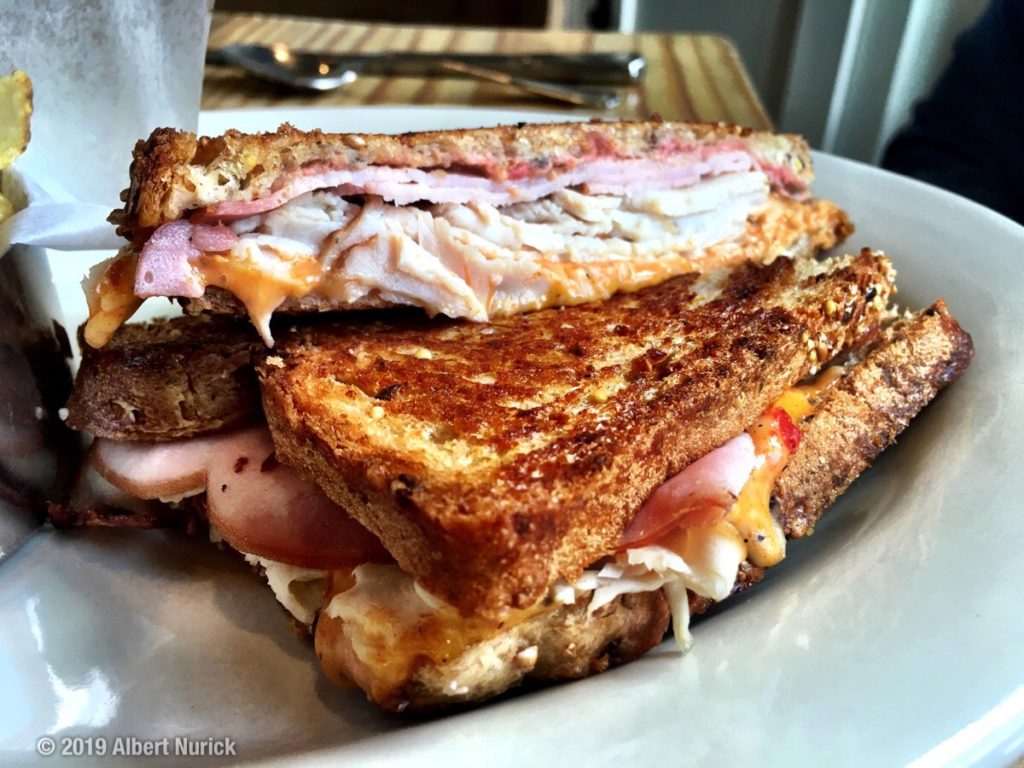 The beautifully toasted housemade bread was soft with a subtle crunch, and was a great foundation for this tasty creation.
Another good option was the steak and cheese sandwich. House-roasted steak and swiss cheese were accented with caramelized onions.
The sandwich was good-ish. The steak was flavorful but not terribly tender, and the onion flavor was lost; perhaps the variety chosen was too mild? It wasn't a bad sandwich, but we don't think it was worth the $12 asking price.
Dessert was a pastry that's one of our favorites: The elusive Kouign-amann.
The presentation was beautiful: The layers of pastry were clearly visible, baked to a lovely golden brown, and dusted with coarse sugar. Biting into it was a bit disappointing. Most of the flavor was in the sugar on the surface. The inside was slightly doughy and flavorless. A staff member assured us that it was cooked properly; we concluded that the Flour-ish version of this pastry doesn't live up to expectations.
Overall, there were some misses, but it's hard not to like this charming little spot on the courthouse square in Conroe. Locals seem to love Flour-ish, and you just might, too.